Traveling to a far off destination, perhaps a safari in Botswana or a trek across Cambodia? Do you need us to help you or a loved one overseas to get to a medical facility? Are you traveling and in need of emergent medical care or just a simple vaccination?  Hall Longevity Clinic can make sure you are medically prepared to travel safely, anytime, anywhere in the world! Dr. Hall is very knowledgeable in aerospace medicine and international medical travel, and can help prevent high altitude illnesses and malaria for your next exotic stop over.  We partner with the Center for Disease Control (CDC) to issue travel vaccinations, including yellow fever vaccine, which is now on back order.  We advise against a vaccination of Stamaril as it is not approved by the CDC.   We have aircraft on standby 24/7 to assist you or family members for whatever needs may arise and we have a relationship with the US State Department. Hall Longevity Clinic is located in the heart of Miami Beach and is federally endorsed by the FDA and CDC as an official travel vaccine provider. Click here to schedule an appointment!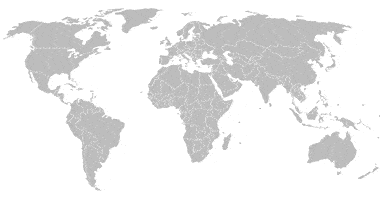 Below is Information Regarding our Most Requested Travel Immunizations
We offer additional vaccinations such as: influenza (flu) shots, school & college immunizations, immigration & naturalization, first responders, and vaccinations for high-risk occupations. In addition to protective vaccinations for a healthy lifestyle such as shingles, HPV (cervical cancer), and Hepatitis A & B.  Please note there is no current treatment for Dengue fever.
Our staff can also provide on-site consulting and immunization services for groups of travelers with corporations, schools, missions, etc. All of our patients receive customized, destination specific, travel health consultations with the Center for Disease Control (CDC), and the latest travel information and warnings.
Hall Longevity Clinic physicians have completed extensive training in the field of travel medicine and immunology perform our procedures.
Personalized Travel Health Plans
Specialty Medical Advice
High Altitude Travel
Driving Precautions
Food and Water Precautions
Support for Pregnant Traveler's
Travelers with Special Needs
Chronic Disease, Traveling with Oxygen
Whether you are traveling for business or pleasure the Hall Longevity Clinic is here to help you prepare for your trip.Contact a Hall Longevity Clinic representative with any questions regarding the yellow fever vaccination or to make an appointment for your injection at least 10 days before you travel. You may need to have a CDC yellow fever stamp prior to getting a visa to several countries, including: Brazil, India, several African nations, and China. Are you ready to travel? Get your travel vaccinations at Hall Longevity Clinic today!  Call (305) 672-4733 for an appointment or click here to schedule an appointment!
We also can make a CDC recommended travel medical kit, or HALL MEDpac for you.
We Make Several Versions and they Range in Price from $149 to $9500 dollars.